Calgary Home Builders | Luxury Home Builders
Here is a list of home builders, custom home builders & luxury home builders in Calgary. For new home buyers here are some tips for new home buyers before searching for a new built home. View More
B
C
D
E
G
H
I
J
K
L
M
N
O
P
Q
R
S
T
U
V
W
* The list does not endorse or recommend any specific builder. Home Buyers are responsible for their own due diligence.
Tips for New Home Buyers
Use an experienced Real Estate Agent, REALTOR®. Sales associates for home builders act on behalf & represent the builder and do not fully represent the buyer. Your REALTOR® will act on your behalf & help with researching and due diligence on your decision to purchase a new home. Most builders will offer a fee to real estate agents, with no additional cost to you. Home builders may require you walk-in with your REALTOR®.
Research the home builder
Research future development around the house, acreage or condo complex. Will the green space backing on to the property stay a park or zoned for more residential or commercial development. Will your house face or back on to a new condo development. Will the owners of a 4 storey condo complex be staring into your yard or bedroom. Any future plans for a major roads to be build next to or close to the home.
How much of a deposit does the builder require & who will hold the deposit What are the specific details of deposit. Has the builder listed with a Calgary real estate brokerage? Will the deposits be held in trust at the real estate brokerage? Will the deposit funds be held with the Builder's Lawyer? What happens with the deposit if issues develop?
Review Condominium documents by a professional condo document review company.
Have the builder be clear on exactly what type of upgrades & finishings you agree to, in writing. Can you make any changes during the building process? If yes, find out the details, process & costs.
Be aware of the different types of home measurements. When listing a home on the Calgary MLS® System, home owners are required to measure the home based on the Residential Measurement Standard. This is not required by Alberta Home Builders. As an example a buyer who purchases a new home for 1800 sqft may have to list it as a 1750 sqft home based on the required RMS system.
Ask about details on their New Home Warranty program. Builders in Alberta are required to provide a New Home Mandatory 1-2-5-10 coverage warranty. Click Here for more info
Include a Financing condition in all offers and have your bank approve you for the loan and most importantly, the property. Some lenders / CMHC may flag the builder, type of building and have more questions or decline the mortgage. Genworth will decline mortgage insurance on condo complexes, such as in Canmore, that are zoned or allow overnight rentals such as airbnb. Get the bank to approve the property AND the builder.
Ask about access to the property while in construction. Builders have a variety of policies for new home owners during contruction.
You can ask for the purchase contract prior to signing for review. Have your REALTOR® or/and Lawyer review and ask questions if you are unsure of the process.
If you are thinking about buying a new home and would like the help of a professional experienced Calgary RE/MAX real estate agent, please feel free to call us anytime.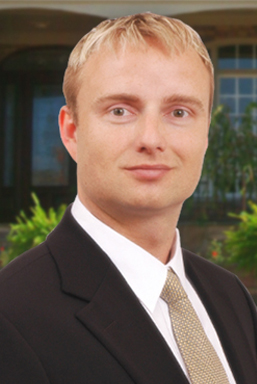 Manny Aldea | REALTOR®
RE/MAX Real Estate (Central)
#1 Office Worldwide
206, 2411-4 Street NW
Calgary AB T2M2Z8
Tel: 403.389.7355
eMail: [email protected]
Website: NewCalgaryListings.com