Walkout Basements: Advantages and Disadvantages
Posted by Manny Aldea on Thursday, February 7, 2019 at 3:27 PM
By Manny Aldea / February 7, 2019
Comment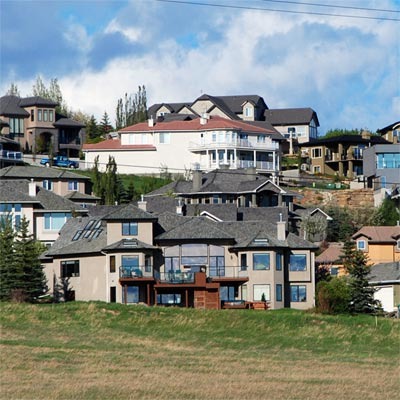 Home buyers in Calgary have a variety of choices when it comes to the type of home and style they are considering. One of those choices is whether to buy a home with a walkout basement or not.
There are advantages and disadvantages with a home with a walkout basement but those are all dependent on lifestyle, accessibility, kids, mobility issues. etc.
Some great advantages of walkout basements include having much brighter and open feel. Walkout basements typically don't feel like a 'basement'. Because the back of he house will be level with the basement floor, you will have typically bigger & more windows resulting in more light coming in to the basement of the house.
Walkouts open up options for entertaining family and friends. They allow more private and discreet access to family or friends staying in the basement. (Could be a pro/con for teenagers living in the basement!)
One disadvantage for some families with small kids is that you may have a blind spot when watching the the kids play in the back yard. Because the home is higher up from the backyard and there is a deck coming from the house, you will have areas under and around the deck that will not be visible. With the traditional house, you are able to see most of the yard from the kitchen window and keep an eye on the kids.
Also with walkout homes, if you like working, relaxing & accesing the yard frequently, you will need to either go downstairs through the walkout basement or go down the stairs from the deck. This might tak a toll if you cannot manage stairs due to mobility or disability issues. You may want to then consider a standard bungalow style home or bungalow villa style home for senior living.
Home buyers should also consider added security for walkout basement doors.
Home buyers should think about the functionality of walkout basements when making there decisions.
For a list of homes with walkout basements in Calgary and surrounding towns and Country Living click here